Bless My Way
Female, Bay,
RP 0 l SBA J 38676
Paternal LineCIPAYO

LACYDON
TSARINA

TAMERLANES
SECRET MARRIAGE

Maternal LineBLESS THE BRIDE

BLUSHING GROOM
WONDERFUL GAL
Bless My Way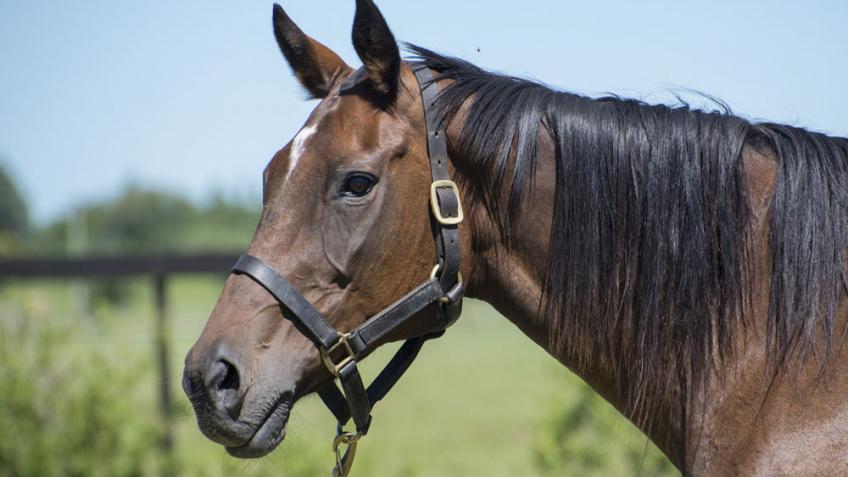 Throughbred mare. Unraced. BLIZZ BLESS (Champion) and BLAMEITONRIO's (G1) sister.
Sire
MECHA: Facundo Pieres's outstanding pony. She played in 3 chukkers in the Palermo 2007 final and in 2 chukkers in the 2008 and 2009 Opens' finals. Dam of: Open Mc Laren, whose debut was in the Triple Crown with Facundo Pieres in 2014. 
BLESS MY DESTINY: 11 wins in Palermo and La Plata, including  Clásico Isidroro Aramburu (G2) and Especial  De la Gorra. 2nd in Clásico Asociación de Propietarios de Caballos de Carrera de Buenos Aires (G3). 4th in  Jockey Club de la Provincia de Buenos Aires (G2).
TAITA BLESS MY FRIEND: sold at the Domadores auction in 2012. New pony.
Paternal Line CIPAYO
CIPAYO
Throroughbred stallion. He was one of the best stallions born on Argentinian soil. He was at the top of the leading sires list on 3 occasions (1983, 1984 and 1987). In 1984, he also claimed the Sire of the Year honors. In 1988 and 1989, he was second in the leading sires list; in 1991, third; and finally, in 1994, he was fourth.
Winner of the: Polla de Potrillos -G1- (ARG), Gran Premio Ciudad de Montevideo -G2- (ARG) and Gran Premio Raul y Raul E. Chevalier -G2- (ARG).
Second in: GP Jockey Club -G1- (ARG). Champion Colt.
He was on top of the leading sires and maternal grandsires list. Sire of sires.
Among his most prominent progeny, who have competed in classic races, these can be mentioned: 
Fitzcarraldo (one of the best Argentine sires in the 90s), 
El Asesor ( El Paraíso's prominent sire), 
Señor Juez (who beat the unsurpassed Team) 
La Yugueta, 
Payant, and 
El Aventurado, to name but a few.
He was a salient maternal grandsire, winning the leading maternal grandsires list in 1997 and 1999. 
His most prominent grandsons are: 
Chullo (Horse of the Year, Best 3-year-old Colt and Best Long Distance racehorse in 1997) 
Tifosi (Champion in La Plata), the prominent miler 
Di Escorpión and 
Reina Victoriosa, among others.